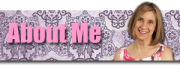 My name is Dorothy Young and I've led a full and busy life! I've grown a successful business with my husband, along with all the ups and downs it brings. I'm also a qualified nurse, which has helped me develop as a person in ways you probably can't imagine. I'm proud to have brought up two lovely (now grown-up) children, too. I'm primarily based in Brighton, in East Sussex.
I believe that the human soul continues to exist after someone has physically died and I see and hear evidence of this on a daily basis. If you've lost someone, I'd love to prove it to you, too.
I've been conscious from a young age that there was and is something else – energies, spirits, whatever we choose to call them. We all have this awareness as children but sadly, it wanes as we mature. I feel very blessed that unlike so many, I have in recent years managed to reconnect with the spirit world and to develop my skills as a spiritual medium.
During the last 12 years, through attending and supporting Spiritualist churches in Brighton, joining a closed development circle and working closely with an established local medium and spiritual leader, I have embraced my innate strengths and abilities, thus enabling my mediumship skills.
I bring to my mediumship a great sense of responsibility. As I'm sure you're aware, the process of liaising with an individual (or groups) and the spirit world is a totally natural process. There can be no guarantees in what I do. Please do not believe anyone who tells you otherwise! I aim to demonstrate my mediumship and to support you with the truth and honesty that underpins everything I do and how I am as a person.
I offer private sittings, group sessions and workshops. I know that losing your beloved partner, family member or friend is the most painful thing in the world. I will reach out to you to offer kindness and a safe place. You'll be welcomed warmly, never judged and you'll be able to express your feelings in a way that you may not yet have done.
Your loved one is still with you. Let me offer you the proof and comfort that you need.
Contact me for further information today.
Click the link to read my Spiritualist Association of Great Britain (SAGB) profile.