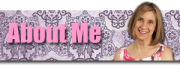 Psychic in Brighton
As a psychic in Brighton, it's my great honour to help people know and understand that the human soul continues to exist after death. I don't just think this, I know this unequivocally to be true. Why? Because I've been blessed with an amazing gift.
In brief, if someone you love has died, bereavement can knock you sideways. I want to help YOU and give you as much comfort as I can in a dark time and to offer the comfort that you need and deserve.
My life has been as rich in variety as it has been in love.
Married to my husband for 45 years, we've built a business together quite different from my mediumship. Further back, I qualified as a nurse, an amazing foundation to help me to care for and understand others.
My Background and Experience
As a child, I became aware that there was something else. Energies, spirits – all manifesting around us in ways that people didn't acknowledge or understand. And, they still don't. As I grew up, I moved away from this consciousness, as many of us do.
All things considered, I feel fortunate to have re-connected with the spirit world in recent years and to develop my skills as a spiritual medium. Over the last 17 years, I have re-embraced my innate strengths and abilities through working wit a local medium and spiritual leader, through attending Spiritualist churches in Brighton and attending many courses, some at the Arthur Findlay College.
Working with the Spiritualist Association of Great Britain
I'm so proud to work for the SAGB in the UK, and offer demonstrations in the south of England, as well as in selected European locations. I also hold a Certificate of Recognition with the Spiritualists' National Union.
My Approach. What do I Do?
With an in depth understanding of the relationship between science and consciousness, my role is to be a conduit between you and the person who has passed over. I fully recognise the power of intention that lies within our soul pathway and the energy directed by love.
Whether one-to-one, in one of my workshops, group sessions or demonstrations, I aim to offer you accurate evidence of survival to those wishing to communicate with their loved ones on this earthly plane.